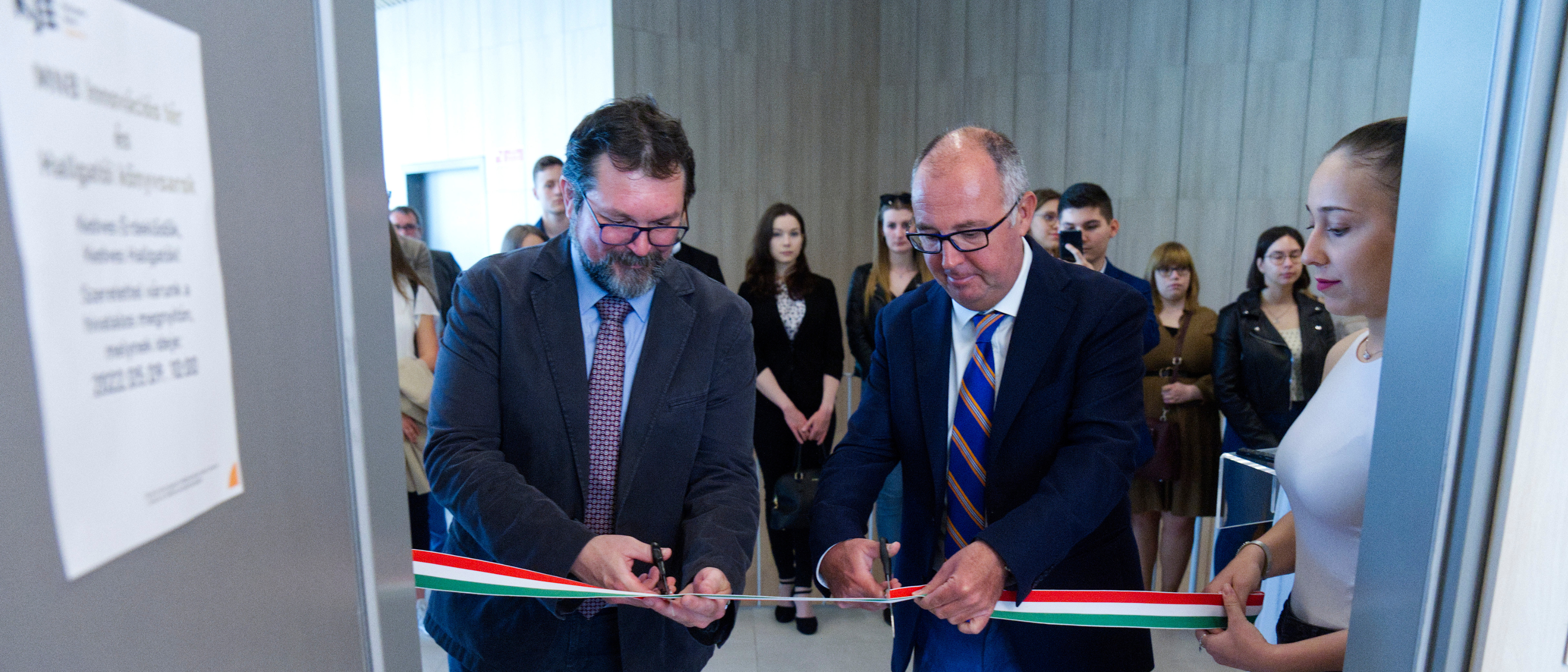 2022-09-23 11:51
An innovation space and a book corner opened on Monday at the Faculty of Economics of John von Neumann University, courtesy of the Hungarian National Bank (MNB).
This is a community space for students to exchange ideas and learn, as well as to give small lectures.
"This innovation space and book corner is an excellent opportunity to create a community space for our students that will encourage them to perform even better, to formulate great ideas and thus to increase their academic achievements and even their publication performance later on," said Dr. Tamás Fülöp, Rector of John von Neumann University.
The Hungarian National Bank and its Education Club support the University of Kecskemét and its students in many ways.
Dr. Zoltán Dubéczi, President of the Education Club of the MNB and Senior Adviser to the President of the National Bank, recalled that this is one of the many support elements provided by the central bank to Neumann University. He said that they had previously supported the construction of the campus and now they wanted to contribute to making it as rich in content as possible.
The welcome speeches on Monday said that there is a great need for spaces where groups of students can work as a community. Students have been involved in the planning and design process to create the space that best suits them. The new bookshelves are equipped with literature on economics and social sciences, including from the MNB's publishing house.
As mentioned, the enrolment figures show that the Kecskemét Faculty of Economics is becoming increasingly popular. It was also highlighted that the university's offer is expanding with the addition of a training location in Budapest and master's courses. The MNB Education Club is actively cooperating with the university, which currently has 101 members.
After the opening ceremony on Monday, the MNB Excellence Scholarship students were welcomed, and the spring semester diplomas were awarded.
Source: www.hiros.hu