Basic information about Hungary and Kecskemét
About Hungary
Official name of the country: Hungary
Area: 93 030 km2
Population: 9.772.756 (2019)
Official language: Hungarian
Capital and largest city: Budapest
Currency: Forint (HUF)
Time zone: CET (GMT+1)
Major rivers: River Danube (417 km), River Tisza (597 km)
Largest lake: Lake Balaton (598 km2)
Hungary is in the heart of Europe with many natural and cultural attractions. Hills and plains, big cities and the countryside, bustling life and tranquillity, multicultural environment and Hungarian traditions… You can find here the lifestyle you wish to lead.
Climate and Weather
Hungary is protected from extreme weather conditions by the surrounding mountain ranges, the Alps, and the Carpathians. Hungary has relatively dry continental climate. The yearly precipitation is 495 mm on average. The rainiest months are May and June with almost double precipitation than in January, February, and March. Average temperatures range from -1°C in January to 21°C in July. The number of sunny hours is around 2025 a year but can show great fluctuation each year.
Language
The official language of the country is Hungarian (magyar), which forms part of the Finno-Ugric language family. Like Finnish and Estonian, it belongs to the Uralic language family, with its closest relatives being Mansi and Khanty. It is one of the few languages of Europe that are not part of the Indo-European family, so it is not easy to be familiar with at the first time. Hungarian is spoken by 10 million people in Hungary but there are significant number of Hungarian speakers in Slovakia, Romania, Serbia, Ukraine, the Czech Republic, Israel, the U.S., and Australia.
Religion
Hungary is a historically Christian country, but everyone is free to practise their own religion.
The cost of living
Partly, it depends on your own spending habits how much money you will need during your stay in Hungary. In general, living expenses are reasonable in Hungary, especially in comparison with Western European countries.
Banks are usually open from Monday to Friday 9.00-16.00. You can exchange money at any banks, travel agents and larger post offices. They may offer different deals concerning the rate of exchange and the fees charged, so you are advised to look around in the city before exchanging foreign currency. EuroCard, MasterCard and Visa Electron are the most popular bank/credit cards in Hungary, and you can easily find ATM machines in Kecskemét to withdraw money from your home account.
A Cost of Living Calculator is available for foreign students to inform them about prospective monthly expenses regarding accommodation, food, recreation and transportation on the Study in Hungary website. Prices are shown in different towns in various currencies (HUF, GBP, EUR, USD, JPY and CNY).
Here is a list of essential items to give you an idea of prices in Hungary.

Electricity
Electricity is the standard European 220 volts in Hungary. We have a plug with two round prongs and recessed sockets in general.
Shops
Most shops are open from 10.00 a.m. to 8.00 p.m. from Monday to Friday, and from 10.00 a.m. to 6.00 p.m on Saturday. Large shopping centres have extended hours of operation or are open non-stop. In bigger shops you can pay with your bank card.
Stores of the following chains can be found in most cities: Aldi, CBA, Lidl, Spar and Tesco.
Food shops are open Monday–Saturday 6.00 a.m.–9.00 p.m. (there might be differences in opening hours).
How to pay in Hungary?
Although large shops in the touristic areas accept credit cards, in case of smaller shops or markets it is better to pay in cash. Make sure you have enough forints in your wallet. MasterCard and Visa are the most widely accepted cards, while some other cards, including American Express, may incur a surcharge when used at certain retailers. ATMs can be found everywhere, including the airport. People can immediately withdraw cash from their overseas bank accounts, however a withdrawal fee might be charged.
Traditional Hungarian cuisine
Traditional Hungarian food is often spicy since hot paprika, which gives a unique taste and a fiery colour to our dishes, is commonly used. Other essential ingredients accounting for a special flavour are sweet paprika, ground black and white pepper, onion, garlic, sour cream, cottage cheese (sometimes sweetened), smoked bacon and a variety of herbs. Though most authentic Hungarian dishes require lard, nowadays most restaurants and housewives use vegetable oil instead of pork fat. Some must-try Hungarian specialties are halászlé (Fisherman's soup), 'Jókai' bableves (Jókai style bean soup), Újházy tyúkhúsleves ('Újházy' chicken broth), pörkölt (a ragout made from pork, beef, mutton or chicken with onions and paprika powder), paprikás (made in the same way as pörkölt but sour cream is mixed in the paprika and onion sauce), nokedli (small dumplings), goulash (a soup of thick consistency eaten as a main dish), túrógomboc (cottage cheese dumplings), szilvásgombóc (plum dumplings), palacsinta (pancake either with sweet filling e.g. sugared cottage cheese, jam, sugared cocoa or cinnamon powder or stuffed with meat 'Hortobágyi' pancake), rétes (strudel with various fillings e.g. cottage cheese, apple, poppy-seed and sour cherry) and Somlói galuska (sponge cake dumplings with chocolate sauce, rum, walnut, raisins and whipped cream) etc.
'Hungaricums'
'Hungaricums' are special Hungarian things or phenomena that are unique to Hungary, e.g. Hungarian Paprika, Makó Onion, Winte rsalami, Pálinka, Tokaji Aszú (wine), Porcelain of Herend, Folk Art of the Matyó, Busó Festival, Táncház (Folk dance house method).
About Kecskemét
Kecskemét, the "Town of the Golden Sand" is located in the central part of Hungary and can be found 86 km southeast from the capital of Hungary, Budapest. The city has a county status, and it is the seat of Bács-Kiskun megye (county). It is the 8th biggest city of Hungary and has a central role in the region.
You will find a wide range of programmes, art and cultural events, and traditional programmes all the year round in Kecskemét. This variety is our heritage from the past, since the 'Town of the Golden Sand' has been the meeting point of merchants, different religions and cultures for centuries.
Kecskemét lies in the middle of Hungary, in the region of the sand dunes between Danube and Tisza Rivers. The settlement was established at the cross-roads of ancient trading routes, and its location and favourable geographical characteristics brought the town into the limelight from among the neighbouring villages.
The history of Kecskemét dates back to the 9th century and the charter of 1368 by King Louis the Great mentions it as a market-town.
It preserved its market-town character for centuries, and the extensive farming, the trade of cattle, and later on the special vine- and fruit-growing culture resulted in the growth of the town. The results of the plant breeders' work are the famous apricot of Kecskemét, as well as the 'whistling' apricot brandy of unique taste.
In the second half of the 19th century the immense development of the town made it possible for the market-place of the former market-town to be transformed into a splendid main square with buildings constructed in the style of Art Nouveau. Kecskemét is still the 'capital' of the Hungarian Art Nouveau architecture: the central area boasts with the most splendid masterpieces of this style (the Town Hall, the Ornamented Palace, and the Youth Centre). The characteristic feature of the Main Square is the presence of churches of different denominations.
Kecskemét has been the seat of Bács-Kiskun County since 1950. It has got more than 110 thousand inhabitants, and it is a dynamically developing industrial, commercial and cultural centre. The town hosts workshops and unique collections of music, fine arts and animations of international fame, and recognised scientific institutions. In addition to these events, Kecskemét welcomes visitors with a whole range of recurring programmes year by year, of which the most outstanding events are the Kecskemét Spring Festival, the Kodály Music Festival, the Kecskemét Wine and Palinka Festival, the Future of Europe International Children Meeting Festival, and the 'Famous Week' Festival.
For more information about sights and historical places in Kecskemét, click here.
Practical information
Public transport in Kecskemét
Bus tickets can be purchased at the central bus station, at post offices, in smaller shops or newsstands, but on the buses themselves. Season tickets are also available (at the central bus station) and highly recommended.
Market
The biggest market in Kecskemét is in Budai utca where you can purchase local produce from Tuesday to Sunday.
Travelling
How to get to Kecskemét
From the airport
You have to get on the bus number 200 E and get off from the bus at Ferihegy Train Station. That is the 5th stop.
You can buy bus ticket (HUF 350 HUF) at the airport at the post office (located on the mezzanine), at the newsagents Relay or at the vending machine by bank card or cash for HUF 350. It is also possible to purchase a ticket from the bus driver for HUF 450 only in cash. The bus driver cannot change big banknotes. You can check the schedule here.
The Train Station is on the other side of the main road. You should cross the road on the bridge and come down at the last exit. That is the direction to Kecskemét. You can buy the train ticket to Kecskemét at the train station, either at the cash desk or at a ticket-vending machine with bankcard or cash or in advance on internet. The train leaves almost every hour. You can check the timetable on the following website: https://www.mavcsoport.hu/en
It takes about an hour to arrive in Kecskemét. Student one-way fare is HUF 1,830.
After your plane has landed from the airport to get to Ferihegy train station takes about 40-50 minutes.
By train
From the Western (Nyugati) Railway Station the train leaves at almost every hour for Kecskemét. The journey to Kecskemét takes approximately 80 minutes. You can check the timetable here.
The price is: HUF 2,375
By bus
From Népliget Bus Terminal (goo.gl/maps)
It takes about an hour to arrive in Kecskemét.
Please, check the timetable here.
Travelling to neighbouring countries of Hungary
Hungary is situated in the heart of Central Europe. Capitals of Central European countries, like Vienna or Bratislava are easily accessible by train from Budapest. In Central Europe there are no big distances, therefore your trips should not take too long, a couple of hours only. The website of the Hungarian State Railways is available in English; therefore, you can plan your journey to the surrounding countries.
More information about international destinations is available at the website of the Hungarian State Railways (MÁV).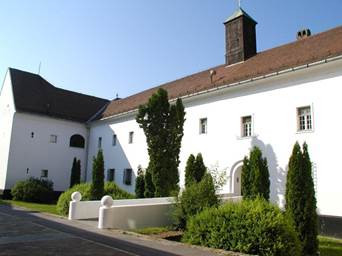 Public transport in Hungary
Travelling within the country is very convenient. The country has a modern and well-developed road system and an extended railway network. University towns can be reached on motorways or by train. Railway services are operated by the Hungarian State Railway, also known as MÁV. All main cities are linked to each other, usually via Budapest. Regular coach services connect towns throughout the country. The national bus company is called Volánbusz.
More information about domestic destinations: