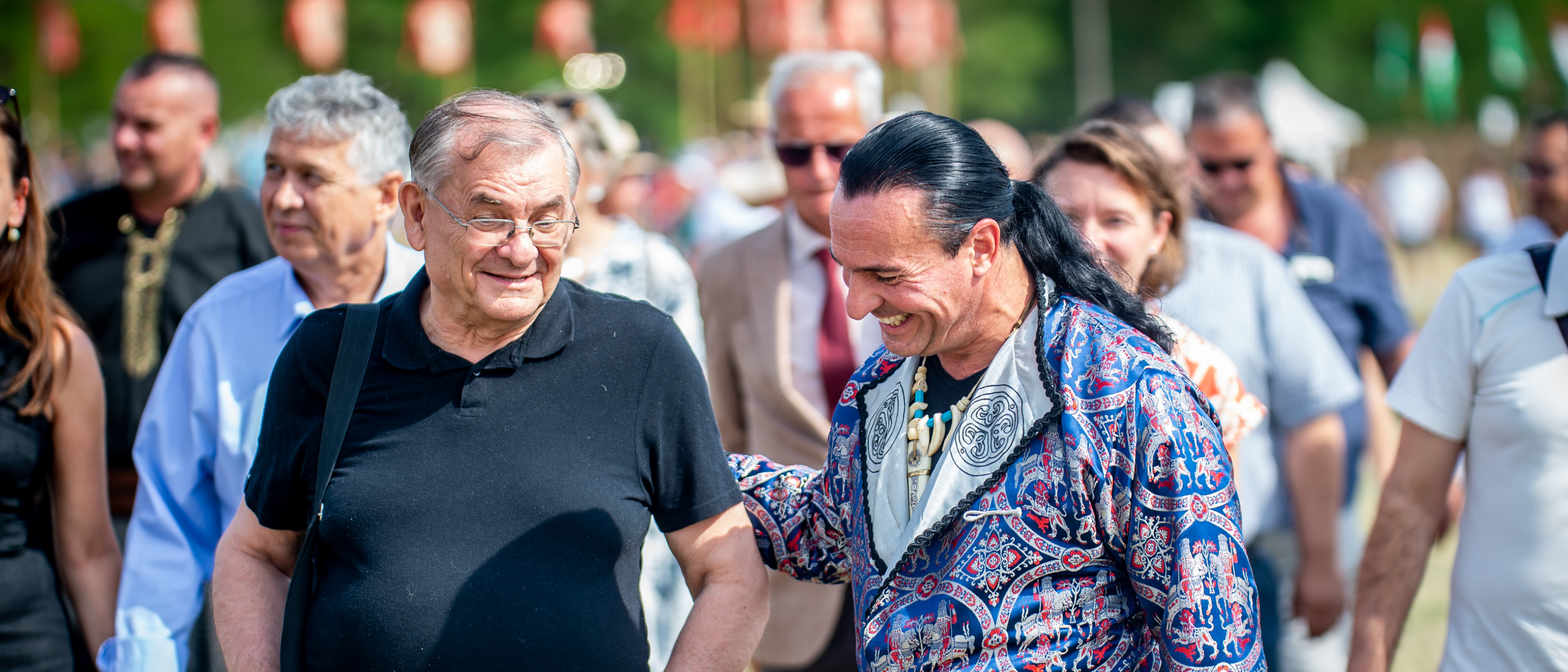 2022-09-20 10:41
Thanks to the invitation of Sándor Lezsák, Trustee of the Board of Trustees of the John von Neumann Foundation, the Office of Foreign Affairs of John von Neumann University was invited to participate in this year's Kurultaj on the main day of the event.
Kurultaj is a celebration of the preservation of ancient traditions, it serves as a revival of ancient Hungarian and other nomadic cultures, paying tribute to great ancestors.
Within the framework of this event the organizing party builds a large nomadic village that contains plenty of yurts. A large number of horses also participate in this event. To this date, Kurultaj is the largest celebration of ancient traditions in Hungary that gladly welcomes guests, especially from Hun-Turkic nations with whom Hungarians have historical and cultural ties.
Many twin countries were represented, including Kyrgyz, Turkish, Azeri, Uzbek leaders, ministers and professors. The University was grateful for being invited to strengthen its links in these regions, which served as an excellent foundation for its international goals in the future.